George W. Bush's Katrina Thought-Process Flowchart
As I look back on that last 10 days, I continue to wonder, "What the hell was W. thinking?"
I give you my thoughts on that matter. Available in both jpg and png for your viewing disgust.
[
Update 1
- Click the image for a larger view. Once that opens, (in IE) hover your mouse over the image and wait until an X hovers in the lower-right of the image. Click this X and the image will be shown full-size. Or, just rt-click, save locally, and zoom away]
[
Update 2
- A hearty welcome to those coming in from
The Poor Man Institute
. Kossacks can also comment in
the diary where I cross-posted the flowcharts
]
JPG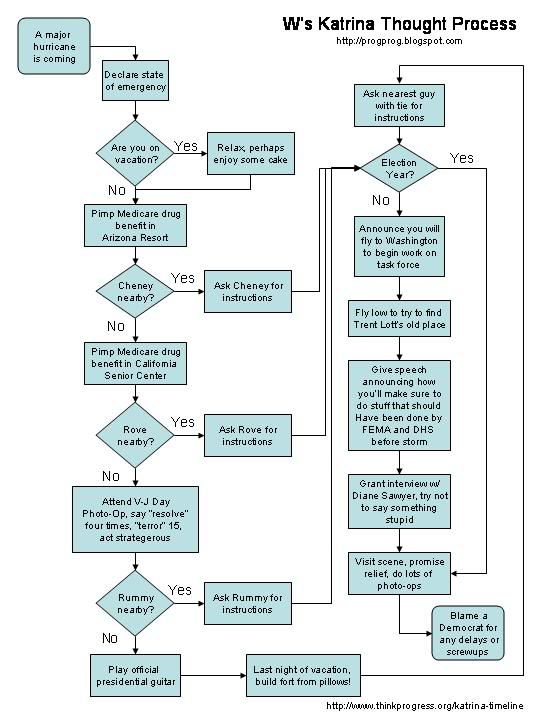 PNG
Visit the
ThinkProgress timeline
for more evidence of the stomach churning ineptitude.
mcolley
I'm not liberal, I'm just paying attention